2017 Meeting Schedule (Members Only)

                JANUARY 25 - General Business Meeting

                                  MARCH 29 - General Business Meeting & Elections

                                                    APRIL 26 - Board Meeting for Transition

             JUNE 28 - General Business Meeting

                                  OCTOBER 25 - General Business Meeting

Wisconsin Go Hiking Club

Events

This page was last updated on May 26, 2017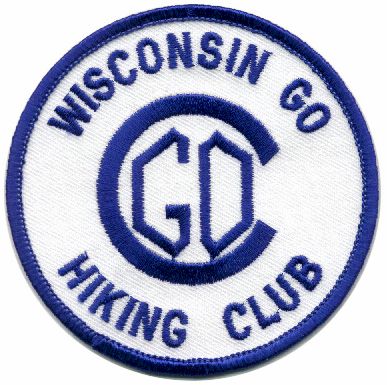 Website developed by Debbie Kotlarek

Fall Hike Trip

September 23-30, 2017

Hike leader Dave Lovejoy - Trip coordinator Carol Scott

Dates:

Arrive Saturday Sept 23 Depart Saturday Sept 30.
Place:

Merrill WI. Econo Lodge phone: 715-536-9526
Rate is $55.75 including tax per night for the full seven days for a double room. Mention Wisconsin Go Hiking Club when you make your reservation. Those not staying the entire week will have to check rates when they call the motel. You may be able to get a senior or AAA discount.

All rooms have a microwave, and refrigerator. Continental breakfast, indoor pool and whirlpool are included. Council Grounds State Park on the Wisconsin River is nearby for those wishing to camp. Dave has some wonderful hikes planned on the Ice Age Trail in Lincoln and Taylor county. Please let Carol Scott know if you plan to be there. Cascott@wi.rr.com



Peninsula Hike Weekend

October 20-22, 2017

Hike leaders: John & Judy Elmergreen

We have booked the SOUTH Nicolet Bay Campground, #854 for the October 20-22 weekend. Sites 844-858 are open now. Some of the sites have views of Nicolet Bay & the sailboats - nice.  This is the last weekend that the hot water and flushers are open, important to some . Nearby Fish Creek has options for non-campers.  Hope to get a good group, it's been awhile since we've done Peninsula.


WGHC Business Meeting

Wednesday, June 28

Time: 7:00 pm

Location: Harnischfeger Room at the Brookfield Public Library

              1900 N Calhoun Rd, Brookfield, WI 53005