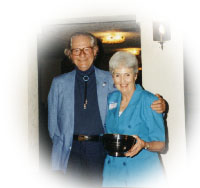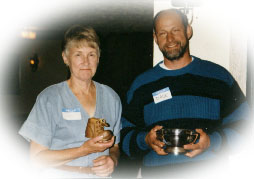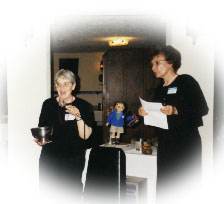 Wisconsin Go Hiking Club

2000 Awards Banquet

This page was last updated on June 22, 2006

The annual awards banquet was held at Serbian Old Town on May 18.  After a delicious ethnic meal, the program included the introduction of current and new club officers and the presentation of mileage awards.  27 members received awards for reaching milestones ranging from 100 miles all the way to 15,000 miles (way to go Ed!).  The evening concluded with Middle Eastern music and dancing performed by the group "Tabahleen" (which includes one of our very own hikers!).

Barb, Debbie, Charlotte & Edna with

new mascot - Heidi the Hiker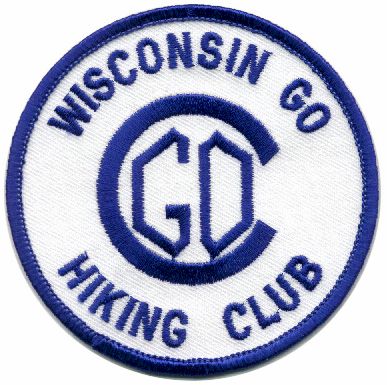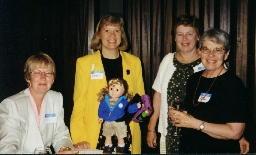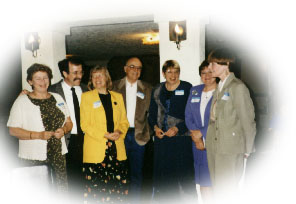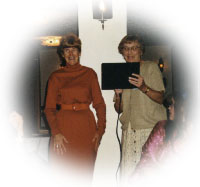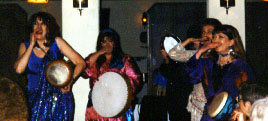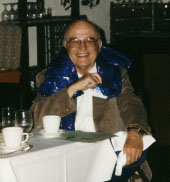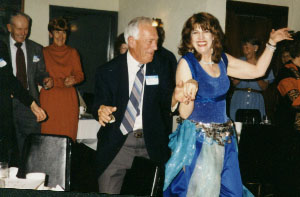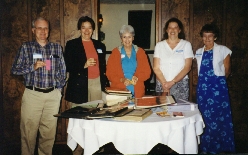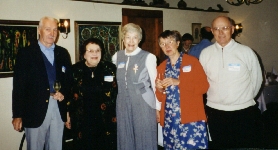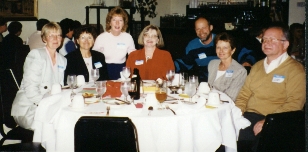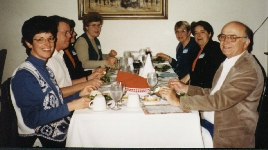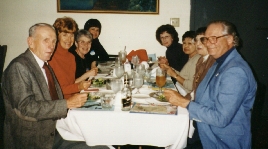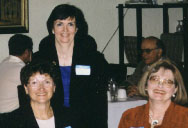 Standing - Barb Gill.  Superb Entertainment Chair and photographer for this event!

Charlotte, Jon, Debbie, Ed, Sandy, Joellen, & Nancy - 500 Mile Award Recipients

Edna - 3,000  Mile Award Recipient

Bea & Dave - 4,000 Mile Award Recipients

Jerry - 5,000 Mile and Lois - 12,000 Mile Award Recipients

Donna - Special "Bread Maker" Award Recipient

The group Tabahleen gave us an wonderful demonstration, then an explanation of Middle Eastern music.  They were very successful in getting audience participation as the photos below illustrate.  Ed wore a scarf souvenir, while Bob got more actively involved!!








Website developed by Debbie Kotlarek