Wisconsin Go Hiking Club

Lapham Peak

This page was last updated on June 22, 2006

There were a total of 37 people out for a great hike on a gorgeous spring day!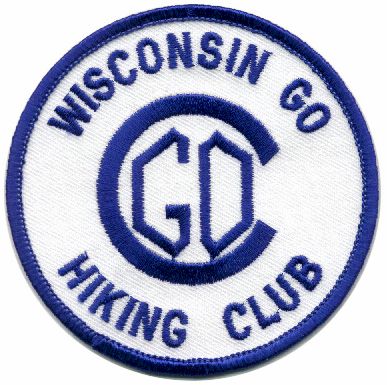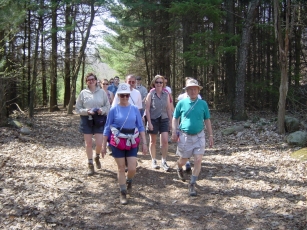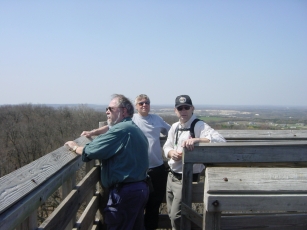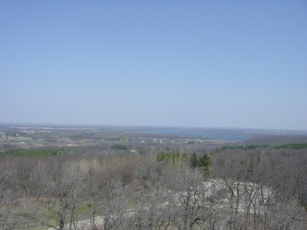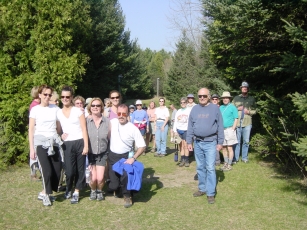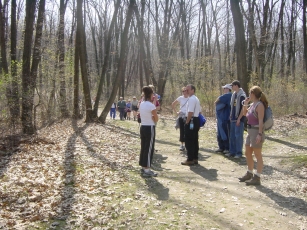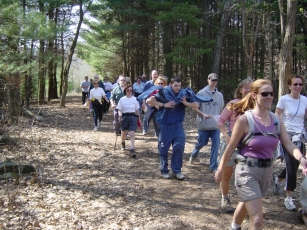 The frontrunners take a break while the rest of the group catches up.

On April 27, 2003 a lot of hikers - regulars, new members & guests, were ready to tackle the BLACK trail in the Lapham Peak hills.  

Thanks to Jim Scheib for photos

Everyone looks pretty energetic in these shots, but there sure were a lot of complaints about sore legs and butts during the next few days. Those hills (not pictured, but believe me, they were there) put some underused muscles to the test!

The hills weren't enough for several of group, who also elected to climb the 45' tower to get some nice views of Pewaukee Lake and Nagawicka Lake (lakes are in the distance in left photo)

Website developed by Debbie Kotlarek