Approximately 10-40 people participate in a typical hike.  Check the 
current schedule
 for all the specifics concerning upcoming hikes including dates, places, times, length of hike and other pertinent information which may affect each hike.
Camping weekends and other special outings are scheduled throughout the year.  Vacation trips are often planned by interested members.  Other 
events
 include post-hike meals, photo sharing, picnics, the annual awards dinner and a Holiday party.
Call (414) 299-9285 for information on hikes and membership or peruse this website.

Website developed by Debbie Kotlarek

This page was last updated on November 22, 2017
New this month:

Please visit the new web site for hike & event information:

The Wisconsin Go Hiking Club was organized in 1924.  The purpose of the club is to "Promote health and good fellowship by hiking".  As the name implies, the WGH club is primarily a hiking group, but camping and diversified entertainment events are also a part of our activities.  Since all events are planned and run on a volunteer basis, the programs vary from year to year.  Cost of events are shared equally by participants.  The club currently has approximately 300 members, ranging in age from 25 to 80+.

The club usually has 5 hikes scheduled every week of the year in Milwaukee and the surrounding area.  Hikes are a minimum of 4 miles, with many in the 5-8 mile range, and some longer treks of 10-22 miles.

We're looking for news items, comments or questions from members (or visitors to this site).  Please feel free to browse the guest book and make your own additions.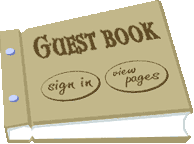 Club still going strong in our 93rd year!

More than 90 people attended our club's 90th Anniversary event on October 26, 2014!